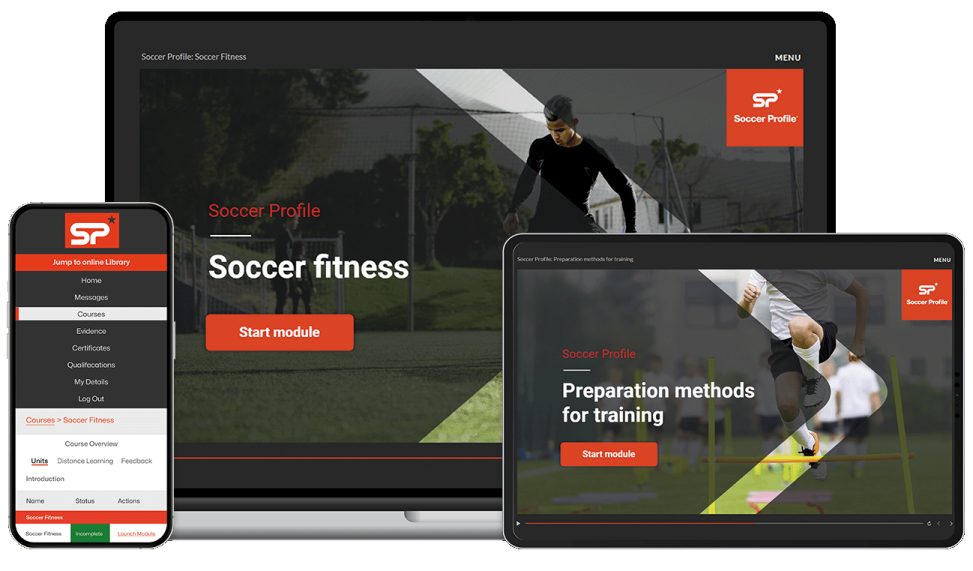 Elearning
Looking for state-of-the-art eLearning courses that cover all aspects of elite soccer performance and coaching? Look no further!
$30 (USD) per module or two for $40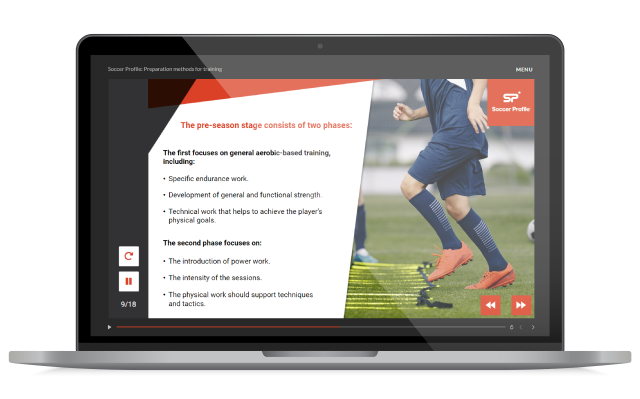 Premiership knowledge at your fingertips!
At Soccer Profile, we've got nothing but Premiership knowledge, and we're delivering it right to your fingertips! Written and designed by the best of the best, our eLearning courses are created to give you everything you need for you and your team.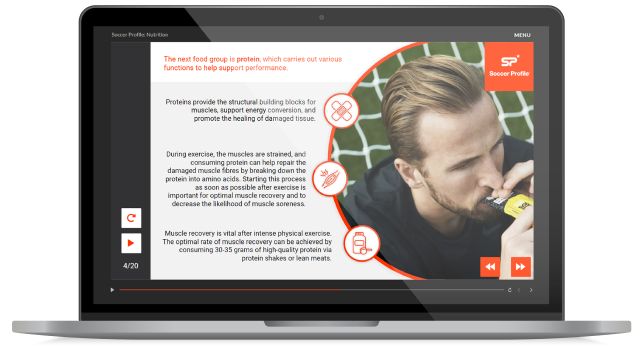 What makes our content better than the rest?
24/7 access to the latest online soccer content
In-depth content from the leading professional coaches in soccer
Innovative and interactive content
Self-paced training tailored to your needs
We currently have some amazing courses on the following topics:
And more coming soon!
Check out our shop to see our full range of courses, learning content and webinars!
Purchase/Log in to eLearning
Contact us
To gain a better understanding into our cutting-edge systems, apps, eLearning, and session library or to schedule a demonstration, kindly reach out to us using the form below.